Oceanfront Beach Recreation Area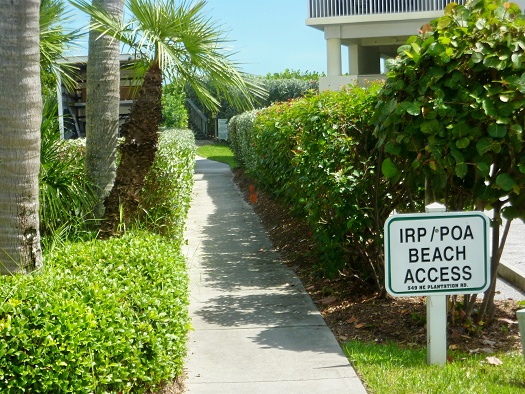 The residents of IRP (as well as Marriott Resort guests) may access the Beachfront by way of two 'Dune Crossings'. The North Crossing is located between Ocean House and Plantation House. The South Crossing is located between Pelican and Plantation Beach Club. Residents may also enter at Marriott's Sandpiper Resort entrance.

Click on the document link below for the 2016-17 Ocean Club Membership brochure which includes the Beach Membership. Please note that all Beach Membership privileges are also included in the Gold, Silver and Bronze Memberships. These privileges include access to the two Fitness Centers and pools on the property and the use of beach towels, umbrellas and chairs if you use Marriott's Sandpiper Resort entrance. NOTE: There is NO Lifeguard at the beach.

Also note that a membership is not required to enter the beach at any of these places. It does, however, provide additional beach privileges as listed in the brochure, in addition to the other privileges that are provided with each level of membership.

Click here for more information
Important Information
Hours: All Day
Opens: Every Day